At the ICT Summit 2022, a cloud solutions
received the CXO award.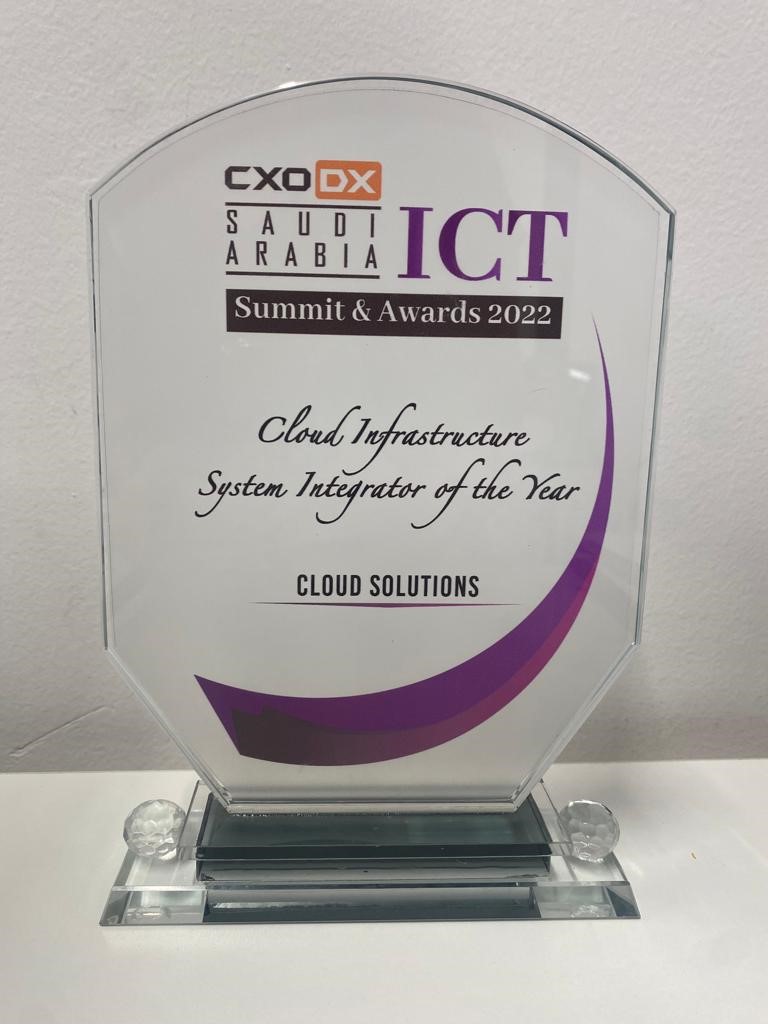 Cloud Solutions Company, which strives to give the greatest digital solutions, technology, and services, got the Information Technology Summit Award for the year 2022. This award represents a significant step forward in the company's efforts to grow health care and provide advanced digital infrastructure in line with the future of technology and patient needs, as well as provide new and smart solutions. The company also focuses on leveraging new technologies and keeping up with them in order to benefit from them by delivering integrated digital health services, as well as playing a pioneering role in providing innovative technical solutions for the first time in the Middle East.
The Saudi Arabia ICT Awards Summit recognizes the Kingdom's top enterprises who are transforming their operations through digital transformation. The Summit focuses on improving and developing information technology infrastructure. Furthermore, replacing traditional procedures with digital ones, and assisting businesses in adopting the best current digital technologies in the future.
Cloud solutions excel at providing solutions and services that make the healthcare industry run more smoothly. The company is also trying to adapt all new technologies in the field of healthcare and to deliver the finest global solutions in terms of quality and cost to all health care organizations in the Gulf countries and the Middle East.