Dr. Tawfig Al Rabiah Visit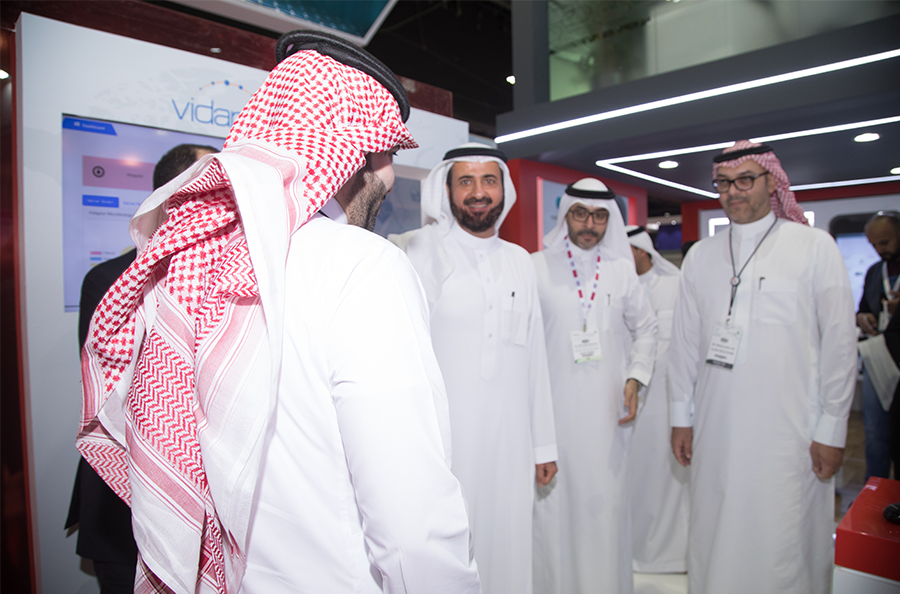 On the 30th of January, Cloud Solutions were honoured to receive a visit from his Excellency, the Minister of Health Dr. Tawfig Al Rabiah during Arab Health week 2020
The company is known for creating both cutting edge healthcare solutions and advanced cloud technology, and it is committed to driving positive changes in the Kingdom's healthcare sector. The creation of digitally advanced medical solutions will directly support the aims of the Saudi Vision 2030. Such solutions have helped to increase the company's partnerships with major hospitals and medical groups throughout the Kingdom, including the prestigious Dr. Suleiman al Habib Medical Group.
During the visit, Cloud Solutions had the opportunity to showcase their state of the art products and solutions which will help to improve and automate processes, support medical decisions and most importantly optimise outcomes to create a unique patient experience.
His Excellency, Dr. Tawfig, recognised the contributions that Cloud Solutions had made over the past year to advance health care throughout the Kingdom.