Cloud Solutions" Partners With Dell Technologies To Help Implement "Digital Health Strategy" In KSA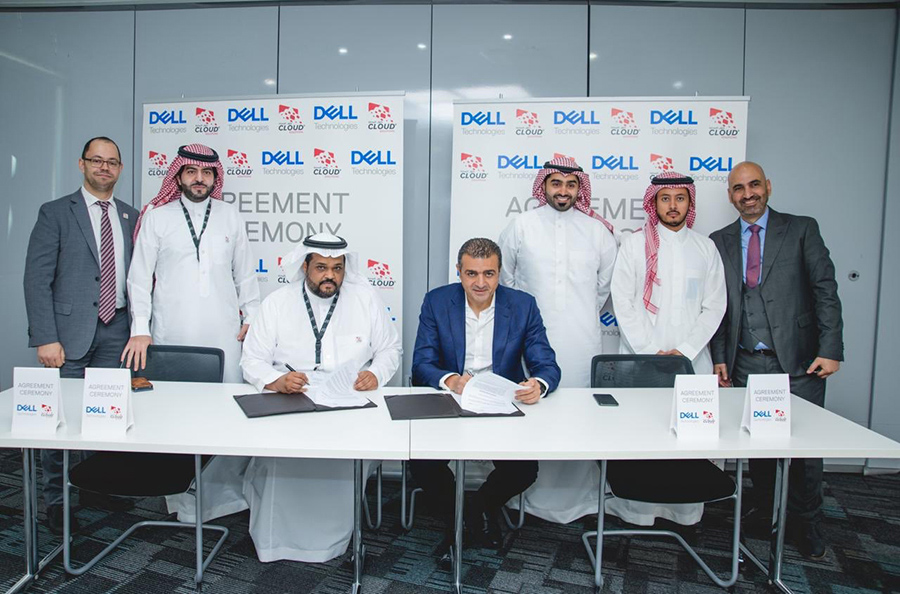 Cloud Solutions, a leading provider of edge technology solutions for healthcare providers, has signed a Memorandum of Understanding (MoU) with Dell Technologies. The objective of this partnership is to jointly provide technology solutions for the healthcare sector, and further secure Cloud Solutions' position as a leader in contributing towards the digital hospital vision of Saudi Arabia.
The MoU was signed by Abdulelah Al Mayman, CEO at Cloud Solutions and Mohammed Talaat, Vice President, SELL at Dell Technologies, in the presence of representatives from both entities.
Healthcare is one of the primary areas of focus under the ambitious Saudi Vision 2030 and National Transformation Program 2020 (NTP), which include a focus on improving the quality of healthcare services and facilities across the Kingdom of Saudi Arabia.
Saudi Arabia will also soon experience a demographic shift, as population numbers of those over the age of 60 are expected to rise considerably in the next decade, placing demands on the healthcare sector across the Kingdom.
Under the MoU, the two organizations will continue to leverage and utilize Cloud Solutions IP's and Dell Technologies IP's to jointly provide medical solutions such as Health Information Systems. It will also give customers within the healthcare sector more agility to scale and capitalize on the data collected from emerging technologies such as the Internet of Things (IoT).
The partnership will also establish Cloud Solutions as an Original Equipment Manufacturer (OEM) partner for Dell Technologies enabling them to provide and deploy healthcare specific solutions to their customers in a highly productive and efficient manner.
Executive Quote(S)
Abdulelah Al Mayman, CEO at Cloud Solutions
Cloud Solutions prides itself on having a unique capability to empower clients with end-to-end solutions using IT infrastructure, services and applications across the healthcare and system integration arena. Partnering with Dell Technologies will only strengthen both our offering and our presence in the Kingdom and across the region. It will enable us to offer more customized and scalable solutions to meet the unique needs of every healthcare provider in the region. We look forward to all the opportunities this partnership will present itself as we inch closer to achieving all the goals set forth in the digital hospital vision of Saudi Arabia.
Mohammed Talaat, Vice President, SELL at Dell Technologies
"Our partnership with Cloud Solutions reflects our shared ambitions to drive transformation in the region's healthcare sector and as contribute to the realization of goals set forth by Saudi Vision 2030. By modernizing the IT infrastructure and implementing advanced technology solutions, organizations within the healthcare sector can break down silos and unlock a variety of opportunities. We are therefore committed to dedicating time and expertise to support Cloud Solutions' vision of establishing a strong digital foundation, which will create exceptional opportunities for themselves and their customers."
---
About Dell Technologies
Dell Technologies (NYSE:DELL) is a unique family of businesses that helps organizations and individuals build their digital future and transform how they work, live, and play. The company provides customers with the industry's broadest and most innovative technology and services portfolio spanning from edge to core to cloud.