A New Agreement Between Cloud Solutions and Mobily Business Will Empower the Digital Transformation Process.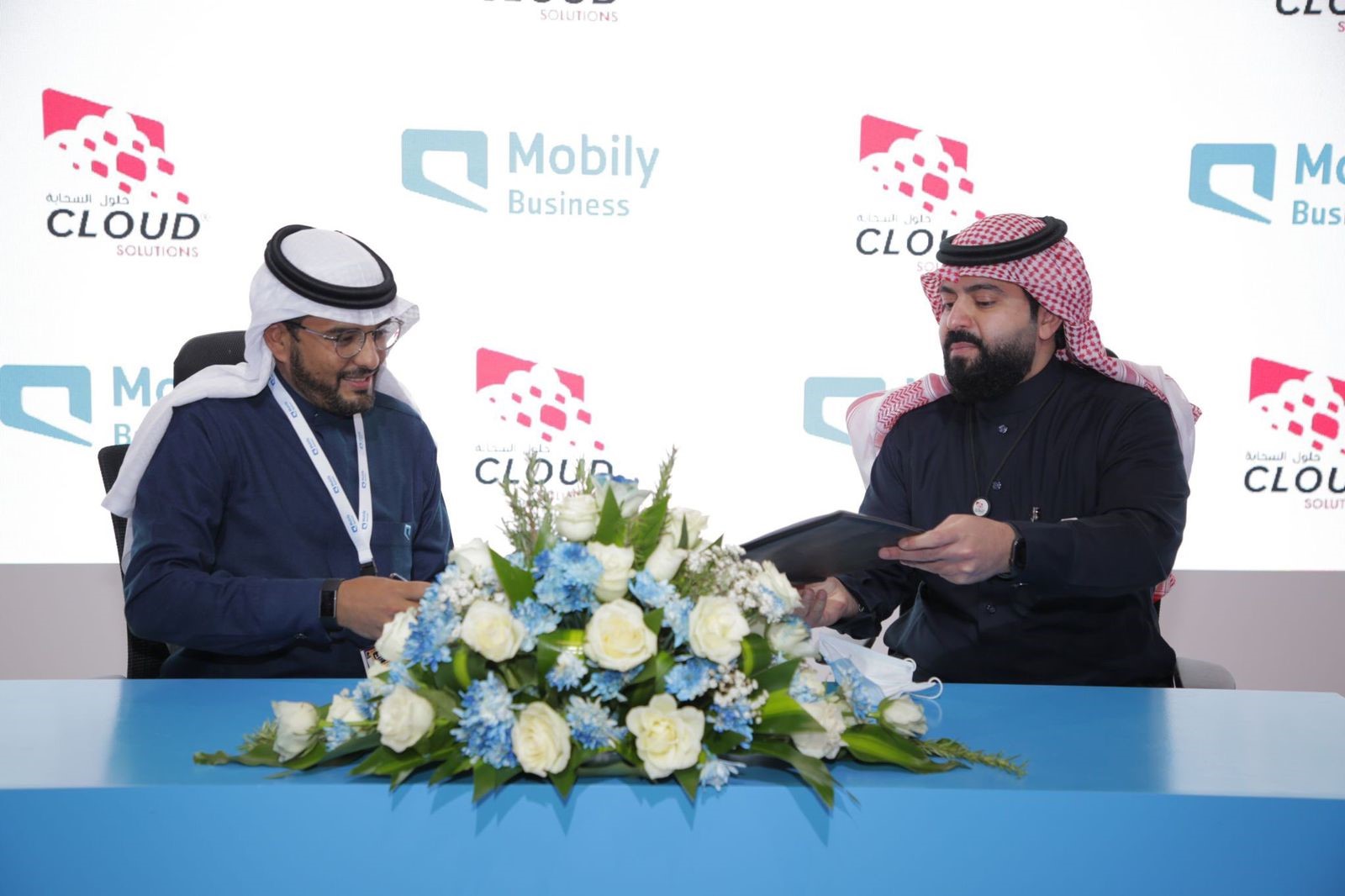 Mobily Business, a key partner of Cloud Solutions for Communications and Information Technology, has signed a collaboration agreement for communication services. By combining the newest technologies that support digital transformation, the two companies will be able to create smart digital solutions as well as efficient and high-quality services for beneficiaries.
Through this collaboration, the two businesses are able to capitalize on their long history of working together to provide technology solutions for the healthcare industry, further strengthening their connection. The chances of achieving the 2030 Vision objectives of creating an integrated digital environment for the health sector that can be developed in accordance with beneficiary demands as well as the chances of obtaining shared successes and
achievements are also increased by this collaboration.
Additionally, to assist their efforts to support digital transformation in the Kingdom, the two businesses also hope to collaborate in the future on initiatives that will integrate the technology of each other's services and solutions.
Cloud Solutions specializes in digital solutions in the fields of communications and information technology, with a particular focus on improving the healthcare industry. As a leading provider of Internet services in the Kingdom of Saudi Arabia, Mobily business is also specialized in the fields of communications, networks, and integrated infrastructure. Both businesses concentrate on their operations in order to meet the most significant goals of the 2030 vision for the Kingdom's digital transformation in order to achieve national digital success. Moreover, Cloud Solutions Company and Mobily Business have collaborated on a number of current Ministry of Health initiatives to support the digital transformation process.